Why Job Descriptions are Important for Your Employees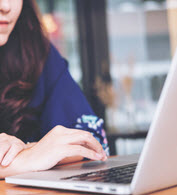 So, you have a Handbook in place and employees who know what is expected of them in their job – why do you need job descriptions? Under Florida law, job descriptions are not legally required, but existence of job descriptions can provide valuable legal protections to an employer – and make sure employees understand the responsibilities expected of them in their position.
What Goes Into a Job Description?
First, let's establish what a "good" job description entails. While there is no one-size-fits-all approach, an effective job description typically includes at least the following elements:
A description of the employee's key duties and essential job functions;
The minimum level of training, knowledge, experience, and skills required for the position;
Any special conditions for the position, such as the ability to lift a certain amount of weight or the need to work while standing for several hours during the workday;
Hours for the position, including whether overtime may be required, and whether the employee is in an exempt or non-exempt position for purposes of the Fair Labor Standards Act;
A list of specific responsibilities for the position; and
Performance objectives for the position and, where relevant, potential disciplinary action for an employee who does not mean these goals.
Again, every employer and job is unique, and there may be positions that call for a more general job description. It is still a good idea to always have a job description, however, even if it is written in such a way as to afford you greater flexibility in defining an individual employee's roles and responsibilities.
How Job Descriptions Can Help You as the Employer
But, if Florida law does not require you to have job descriptions, what legal benefit can they have? One area where it may prove crucial is with the Americans With Disabilities Act. The ADA requires employers to engage in an "interactive process" with employees or job applicants who have a qualified physical or mental disability that impairs at least one major life function. The goal of the interactive process is to provide a "reasonable accommodation" for the employee's disability that does not unduly burden the employer's business.
The ADA does not protect employees, however, who are unable to perform the "essential functions" of a job. If the employer has a written job description in place, that can go a long way to demonstrating what exactly a given position's "essential functions" are. Note that just because an employer says a job function is essential, that does not make it so under the ADA, but again, it puts the employer in a stronger legal position than not having any description at all.
Additionally, a job description can bolster an employer's case for treating certain employees as "exempt" from wage and hour laws, notably the overtime requirements of the Fair Labor Standards Act (FLSA). The FLSA generally exempts managerial and supervisory employees. So having written job descriptions in place that demonstrate the extent to which an individual employee performs such functions can assist in ensuring you are properly classifying them as exempt or non-exempt.
If you need advice or assistance in how to properly prepare employee job descriptions, you should contact an experienced Florida employment law attorney today.