DOL Recovers Back Wages On Behalf Of Employees After Florida Restaurant Improperly Retained Tips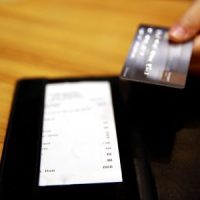 On February 10th, 2022, the Department of Labor (DOL) announced the successful recovery of nearly $30,00 in unpaid wages for a group of restaurant workers in northeastern Florida. The restaurant allegedly denied employees a portion of their tips. Below, you will find an overview of the DOL's enforcement action and the regulations regarding retained tips.
DOL Enforcement Action: Florida Restaurant Kept Credit Card Tips for Cash Register Shortages
The DOL opened up an investigation into the wage and hour practices of Johnny D's Beach Bar & Grill, a restaurant located in Flagler County, Florida. The DOL determined that this employer retained the credit card-based tips earned by its wait staff to cover cash drawer shortages, including shortages from customers walking out of the restaurant without paying.
In its press release, the federal wage and hour regulator emphasized that this is a prohibited practice under the Fair Labor Standards Act (FLSA). As a consequence of improperly retained tips, the employer violated minimum wage requirements. The DOL required $26,645 in back wages on behalf of 16 restaurant employees.  
FLSA: Owners and Managers are Not Allowed to Take Employee Tips
Many restaurant industry employees rely on customer tips for a living wage. When there is a voluntary tipping system in place, an employer has no right to claim a share of an employee's tips—even if they are attempting to address a cash shortage. The Fair Labor Standards Act (FLSA) is clear: Restaurant owners and restaurant managers cannot deny an employee their tips. In fact, they cannot even lawfully be in tipping pools where employees agree to split some (or all) of the tips they earned.
In October of 2021, the DOL released a final revised version of its wage and hour rules and regulations for employee tips. Among other things, the new guidelines clarified when restaurant owners and restaurant managers can (and cannot) take tips. The new regulations state that a restaurant owner and/or restaurant manager may only keep a tip left by a customer if that tip was left directly to them and it was meant for service that they "solely" provided.
As an example, imagine that a manager at a small restaurant had to fill in as a waiter due to a staffing shortage. That manager could keep the tips left directly to him. However, if that manager simply helped his waitstaff bring food to the tables or take a customer order, he cannot take any share of the tips. Owners and managers can only take tips that are meant solely for them. They cannot share with tipped employees.  
Get Help From an Unpaid Wages Attorney in Florida
Tipped workers depend on the voluntary contributions of clients and customers. Employers cannot retain employee tips in violation of the law. If you or your loved one was denied full and fair pay, please do not hesitate to reach out to an experienced Florida wage and hour attorney for help.