Employer Insurance Coverage for Gender Transition or Sex Transformation Procedures: Robison v. Dignity Health (N.D. Cal)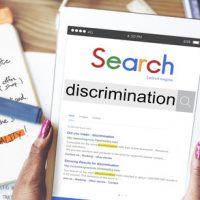 If you work for an employer through which you have insurance coverage, yet your coverage does not include "sex transformation surgery," could your employer be violating the law? As the recent Northern District of California case of Robinson v. Dignity Health contends, this may represent a form of gender discrimination. Although the case is not a Florida matter, it is a federal court case and the outcome will be important for the transgender community.
The Equal Employment Opportunities Commission (EEOC) previously has made clear that it interprets the prohibition against sex discrimination under Title VII of the Civil Rights Act of 1964 as including "employment discrimination based on gender identity or sexual orientation." In other words, the broader sex discrimination prohibition of Title VII also prohibits discrimination based on gender identity or sexual orientation. In 2012, the EEOC also adopted a Strategic Enforcement Plan (SEP) that made clear its commitment to enforcing the prohibition of discrimination against "lesbian, gay, bisexual, and transgender individuals under Title VII's sex discrimination provision."
Now, the EEOC's support of the Robinson case  through its amicus brief emphasizes its commitment to prohibiting discrimination against transgender individuals.
Details of the Recent Transgender Discrimination Lawsuit
Plaintiff Josef Robinson, is an operating room nurse for Dignity Health, a medical center in Arizona. He was born female, but identifies as male and was forced to pay for transition care at his own expense because the healthcare plan from Dignity Health excluded coverage for sex transformation surgery.
Robison initially filed a sex discrimination charge claim with the EEOC, and the agency responded by issuing a right to sue letter, which allows a plaintiff's case to move forward. Dignity Health contends that the health plan exclusion does not discriminate because it applies equally to all employees—in other words, the exclusion is facially neutral. However, Robinson argues that the exclusion actually discriminated against transgender individuals and thus violated Title VII of the Civil Rights Act of 1964.
EEOC's Position
The EEOC's position in the amicus brief (a brief in support of the plaintiff's litigation) is clear: it will continue to challenge plans with exclusions similar to the one in Dignity Health's plan. As such, employers/insurance plans should be on notice that they could be subject to a discrimination charge if they exclude sex transformation surgery from employee coverage.
However, there will not be a definitive ruling on the case until the U.S. Supreme Court hears a case concerning transgender rights, Gloucester County School Board v. G.G. The Northern District of California issued a stay on the Robinson lawsuit in December, which will remain in effect until the Supreme Court rules in Gloucester County since its decision could have a significant impact on the Robinson case.
Contact a Florida Employment Discrimination Lawyer
Do you have questions about filing an employment discrimination claim based on sex discrimination? An experienced employment discrimination lawyer in Florida can assist you. Contact Scott Law Team today for more information.
Resources:
aclu.org/legal-document/robinson-v-dignity-health-complaint
eeoc.gov/eeoc/newsroom/wysk/enforcement_protections_lgbt_workers.cfm
eeoc.gov/eeoc/litigation/selected/lgbt_facts.cfm