Can an Employment Investigation Be Privileged?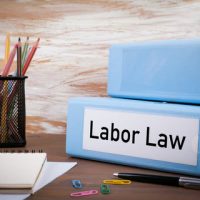 Does your workplace currently have a rule or a policy that requires confidentiality for any employees who are involved in workplace investigations? For instance, your workplace may have a policy that requires any employees who are under investigation, or who are witnesses as part of an investigation, to maintain confidentiality when it comes to the conversations they have had with investigators. This seems logical, right? Actually, a National Labor Relations Board (NLRB) decision from 2015 determined that such rules or policies are unlawful in most cases. Indeed, the NLRB suggested that confidentiality rules or policies are permissible only in narrow instances, yet it has not clarified specifically what those circumstances might be. For one example, sexual harassment complaints may be confidential; that being said, while a request for confidentiality may be made, they will only be accepted if it can be shown that they are justified.
Details of Banner Health System d/b/a Banner Estrella Medical Center
In Banner Health System d/b/a Banner Estrella Medical Center (362 NLRB No. 137), the NLRB held that it is unlawful for employers to request that "employees who were involved in a workplace investigation not discuss the matter with their coworkers while the investigation was ongoing." In other words, the NLRB ruled that an employer's rule or policy that requires employee confidentiality during an employment investigation is unlawful.
What were some of the specific facts of this case? When it comes to the confidentiality issue, there was an ongoing workplace investigation, and employees who were interviewed were provided with a form that contained the subheading "Confidential Investigation." The form also contained introductory materials that specified how the investigator should "instruct all interviewees that 'this is a confidential interview,' to explain that the investigator 'will keep the conversation confidential,' and to request the interviewee 'not discuss this with your coworkers while this investigation is going on . . . [because] when people are talking it is difficult to do a fair investigation and separate facts from rumors.'"
NLRB Finds Confidentiality Requirement Unlawful
In holding such confidentiality requirements unlawful, the NLRB explained that employees "have a Section 7 right to discuss discipline or ongoing disciplinary investigations involving themselves or coworkers" because "such discussions are vital to employees' ability to aid one another in addressing employment terms and conditions with their employer." The NLRB also clarified that the burden is on the employer to justify such confidentiality. As such, there may be limited circumstances in which such a confidentiality rule could be essential to preserving the integrity of the investigation.
What must an employer show in order for a confidentiality requirement to be lawful? The NLRB indicated that an employer must show that confidentiality is "objectively necessary" and must be based on "objectively reasonable grounds for believing that the integrity of the investigation will be compromised without confidentiality." What do "objectively reasonable grounds" look like? The NLRB cites Hyundai America Shipping Agency (357 NLRB No. 80), which contains some examples of types of threats that may present objectively reasonable grounds for a confidentiality requirement:
Witnesses need protection;
Testimony could be tampered with or fabricated;
Evidence in danger of being destroyed; and/or
Need to prevent a cover-up.
As you might imagine, it looks as though the situations are quite limited in which the NLRB might find that a confidentiality requirement during workplace investigations to be lawful.
Contact a Florida Employment Law Lawyer
If you have questions about the legality of a workplace investigation or a confidentiality agreement, a Florida employment law lawyer can speak with you today. Contact Scott Law Team for more information.
Resource:
nlrb.gov/cases-decisions/weekly-summaries-decisions/summary-nlrb-decisions-fo-week-june-22-26-2015