Marijuana as an Accommodation in the Workplace: Clearing the Haze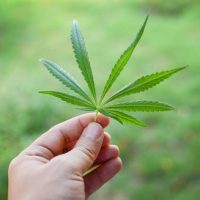 So, you're a Florida resident and you've got a medical marijuana card for your medical condition. Think you're cool to light up for that medical condition with no repercussions at work? Tread carefully…
For any Florida employee with a medical marijuana card, it is important to understand how marijuana use is treated in our state when it comes to workplace accommodations and your medical condition.
In this article, we examine whether employers in Florida need to provide reasonable accommodations for employees who are permitted to use medical marijuana to manage certain health conditions? Are Florida employers ever allowed to fire an employee for using medical marijuana? What employee rights exist?
Background of Medical Marijuana Use in Florida Workplaces
In the 2016 election, Florida voters approved the Florida Medical Marijuana Legalization Initiative, turning the initiative into a state constitutional amendment, Amendment 2. This Amendment expanded the qualifying medical conditions from 2014 and 2016 legislation and became effective on January 3, 2017. As recognized by the Florida Department of Health, the Florida Department of Health, physicians, dispensing organizations, and patients are bound by Article X Section 29 of the Florida Constitution and 381.986 Florida Statutes. The Department's Office of Medical Marijuana Use is charged with writing and implementing the department's rules for medical marijuana, overseeing the state's Use Registry, and licensing businesses to grow and sell marijuana. Unfortunately, the rolling out of the regulations has faced a slow start.
For those who do have a medical marijuana card and a place to buy, what do current medical marijuana laws in the state permit?
First, it is important to note that while medical marijuana may be available in Florida, it is still technically illegal under Federal law. Generally speaking, an individual in the state of Florida can register as a medical marijuana patient—allowing that person to use and possess small amounts of marijuana for medical purposes—if the patient has one of the specific conditions listed by the law. Examples of conditions that qualify include but are not limited to cancer, epilepsy, glaucoma, HIV/AIDs, Crohn's Disease, Parkinson's disease, multiple sclerosis (MS), post-traumatic stress disorder (PTSD), amyotrophic lateral sclerosis (ALC), chronic nonmalignant pain, and terminal conditions.
Once approved, the patient is included in the state's medical marijuana registry ("Use Registry") and then must apply for a medical marijuana card.
What Are Drug Free Workplaces Under the New Law?
Numerous employers in the state of Florida maintain "drug-free workplaces," but the new medical marijuana law could challenge the nature of a drug-free workplace. If an individual is permitted by state law to use marijuana for medical purposes, do employers need to make accommodations in the workplace, specifically if the employer has an otherwise drug-free workplace? The answer is unclear.
Under the Americans with Disabilities Act (ADA), employers are required to provide reasonable accommodations to employees who have qualifying disabilities.
Either way, currently, Florida law does not specifically define medical marijuana use as a covered disability.  However, employers should be aware that an employee's status as a medical marijuana user may reveal the underlying condition for which the employee is being treated. In such a situation, the employer then may be on notice of the employee's disability, if the condition constitutes a disability. In those scenarios, employers should be mindful of protections for the employee and obligations of the employer under state and federal law – including disability laws and the Family and Medical Leave Act. For the Florida Civil Rights Act and the Americans with Disabilities Act, the employer may have an obligation to engage in an interactive process with an employee, including consideration of reasonable accommodations for the employee without adverse action.
But is an employer required to accommodate an employee's use of medical marijuana at work? Most conclude no, but employers should be mindful of treatment toward and employee for their use while not on work – as well as  with an employer's drug testing policies.
Recent Case Law Concerning Marijuana and Reasonable Accommodations
So, what's the deal regarding employer's drug testing policies and medical marijuana? Recent cases in Massachusetts and Connecticut could have important implications for employers and employees in Florida who want answers to this question. In Massachusetts, a court determined that the state's marijuana statute implicitly recognizes that off-site use might be a reasonable accommodation – and an employer could not terminate an employee simply because of their use of medical marijuana. Why is this significant for Florida workers? The Florida medical marijuana law contains "substantially similar language," suggesting that a Florida court could find that off-site use of medical marijuana is a reasonable accommodation.
In addition, a recent Connecticut federal case, Noffsinger v. SSC Niantic Operating Company LLC, the court determined that state law permitting the use of medical marijuana is not preempted by federal law prohibiting the use of certain substances, including marijuana. In other words, employees in states that have medical marijuana statutes may have legitimate causes of action under the state medical marijuana laws if they are terminated for off-site use of the drug.
If you have questions about medical marijuana under Florida's medical marijuana law, you should speak with a Florida medical marijuana attorney.
Resources:
courtlistener.com/docket/6157173/noffsinger-v-ssn-niantic-operating-company-llc/
mpp.org/states/florida/