What Does It Mean to "Mitigate Your Damages" in Your Employment Law Case, and Why Does It Matter?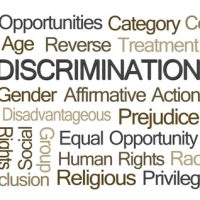 An individual seeking to proceed with a claim for wrongful termination or discrimination in the workplace may be informed at some point of the need to "mitigate their damages."  But what does it mean to "mitigate damages" and why are these important in your employment claim? In short, mitigating your damages means that an employee must take affirmative steps to avoid further damages as a result of the wrongful action by the employer. For example, mitigating damages means that after an employee is fired, they must take affirmative steps to try and locate an alternative job. We explore details of mitigating damages further below.
What Is Involved in Mitigating Damages?
An individual in an employment claim, wrongful termination, or discrimination claim must take steps to mitigate damages under Florida federal law. This requirement is specifically outlined in Title VII of the Civil Rights Act of 1964, which states that "interim earnings or amounts earnable with reasonable diligence by the person or persons discriminated against shall operate to reduce the back pay otherwise allowable."
What does this section of the federal law mean? According to the U.S. Supreme Court decision in Ford Motor Co. v. EEOC, Section 706(g) "requires the claimant to use reasonable diligence in finding other suitable employment." In the event that the claimant refuses to accept a "substantially equivalent" job, then she can be denied back pay. In other words, if an employee is terminated for discriminatory reasons, she cannot simply avoid working (or looking for a job) under the assumption that she will receive back pay when she wins her lawsuit. Instead, she must use "reasonable diligence" in order to find a similar, suitable job while she waits for the outcome of her case. If the plaintiff fails to use reasonable diligence to find another job, or if she turns down another job, then she can be denied back pay. Back pay includes the damages that the employee would have received if they had not been terminated and are typically the largest part of an employee's damages in an employment claim.
Why Does It Matter If I Take Steps to Mitigate Damages?
If a plaintiff fails to mitigate damages, they can be denied back pay as a remedy for the unlawful employment discrimination and termination. What is so significant about the being denied back pay in an employment discrimination claim? While there are other types of damages available to a plaintiff, back pay is the most commonly awarded and available variety of monetary relief in employment cases.
Why is back pay such a substantial remedy? As the EEOC explains, there are numerous remedies that may be available to employees who have faced unlawful discrimination, yet there are limits on compensatory and punitive damages. Those limits are tied to the total size of the employer, and can range from $50,000 to $300,000. It is also important to note that an injured plaintiff may be entitled to liquidated damages in cases that involve "intentional sex-based wage discrimination under the Equal Pay Act." In such a situation, plaintiffs are not entitled to compensatory or punitive damages, but rather to liquidated damages, which can be awarded in an amount "equal to the amount of back pay awarded the victim." There are no specific limits on back pay.
However, if a plaintiff fails to mitigate damages and is denied back pay, their other options for compensation can be limited, as well.
Contact a Florida Employment Discrimination Lawyer
If you were terminated for discriminatory reasons, it is extremely important to take steps to mitigate damages. An experienced employment discrimination lawyer in Florida can assist you. Contact Scott Law Team today.
Resources:
eeoc.gov/employees/remedies.cfm
eeoc.gov/laws/statutes/titlevii.cfm