Are "Opt-Out" Arbitration Agreements Enforceable in Florida?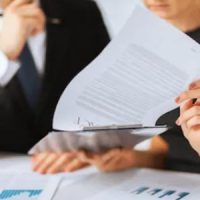 At some point in an employee's employment history, they may be requested to sign an arbitration agreement by their employer. "Opt Out" Arbitration Agreements are a new form of these type of agreements. If you find yourself presented with an Opt Out Agreement, what do they mean, and are they legal?
In short, yes, such agreements can be enforced under Florida law. But employers need to be careful in how they draft and manage such opt-out agreements. Keep in mind, Florida law places the burden on the party seeking to enforce an arbitration agreement–which is usually the employer–that a legally binding contract exists.
Miami Judge Sets Trial to Determine If Macy's Can Enforce Arbitration Agreement
A recent decision from Judge Ruiz of the United States District Court of the Southern District in Florida, Bell v. Macy's Corp. Services, demonstrates the risks to employers of using this opt-out method. In this case, the plaintiff previously worked for Macy's. He sued the company and various related parties earlier this year, alleging he was the victim of illegal employment discrimination and retaliation.
In response to the lawsuit, the defendants said that when the plaintiff was hired by Macy's, he was automatically bound by an arbitration agreement. This agreement was contained in orientation materials provided to the plaintiff on his first day of work. The plaintiff acknowledged receiving these materials.
Of critical importance, the materials stated that if the plaintiff did not wish to arbitrate any disputes, he had 30 days from the date of his hire to notify the company in writing of his decision to opt out. Specifically, the arbitration language said the plaintiff had to "postmark my election form" within the 30-day period; otherwise he would be "autocratically enrolled" in the binding arbitration program.
The plaintiff insisted that he complied with these opt-out requirements. The defense maintained there was no evidence the plaintiff actually returned his opt-out notice within the 30-day period. As this was the key factual dispute before the court, Judge Ruiz ordered a bench trial to resolve this issue.
As Jude Ruiz explained in his order setting the case for trial, the burden is still on the defense to prove there was a valid arbitration agreement. That is to say, Macy's must prove the plaintiff "did not mail an opt-out letter postmarked within 30 days of his hire date." Macy's pointed to testimony from its own employees stating they never received any letter from the plaintiff. But Judge Ruiz pointed out that the arbitration policy itself does not "require that Plaintiff follow up to confirm that Macy's received his opt-out form." Once again, these issues will be resolved at a future trial.
Get Legal Advice Before Agreeing to Arbitration
It is always a good practice to keep copies of any arbitration agreements or other correspondence tied to the terms of your employment, in case it becomes necessary to litigate certain issues down the line. If you have additional questions or concerns about the enforcement of arbitration agreements, please speak with a qualified Florida employment attorney right away.