Is Complying with the FMLA Enough? What Florida Employers Need to Know About the Americans with Disabilities Act and Unpaid Leave for Employees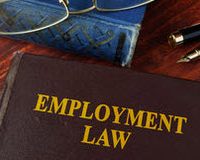 When crafting employee leave policies, it is important that employers understand their obligations for leave under the law. The Family and Medical Leave Act (FMLA) requires employers to provide up to 12 weeks of unpaid leave per 12-month period. Yet even beyond provisions of the FMLA, employers also should consider adopting flexible leave policies for individual employees who may require additional time off as a "reasonable accommodation" under the Americans with Disabilities Act As Amended (ADAAA).
Florida Hospital Pays $375,000 to Resolve EEOC Charge of Disability Discrimination
One Florida employer recently found itself in trouble with the U.S. Equal Employment Opportunity Commission (EEOC) over this issue. The hospital agreed to an EEOC consent decree, under which the employer will pay $375,000 and take additional remedial steps to address the EEOC's allegations of disability discrimination.
According to a formal complaint filed in federal court, a former hospital employee had requested additional leave beyond the FMLA requirements from the employer. Under the hospital's policy at the time, the employer would not allow any leave beyond the 12 weeks mandated by the FMLA. Since the employee here had already used up her FMLA leave, she was "terminated and/or constructively discharged," according to the EEOC.
The EEOC said that by "maintaining its inflexible 12-week leave policy, the hospital imposed a job retention standard that screened out individuals with a disability and that was not job-related for the position or consistent with business necessity." This constituted a violation of the ADA, the EEOC said.
Although the hospital did not admit to the EEOC's allegations as part of the consent decree, it nevertheless agreed to pay $375,000 in "monetary relief" to the affected employees. In a press release, the EEOC said the company would also appoint a "trained ADA coordinator" who would review employee requests for leave on an individual basis going forward, as well as provide appropriate training for managers and employees.
What Is Considered a "Reasonable Accommodation" with Respect to Leave for Disabled Employees?
The main takeaway from this case is that Florida employers should never assume they are fully complying with the law just by providing FMLA-mandated leave for employees. Nor can employers get away with "blanket" leave policies that do not take individual employee disabilities into account. Instead, an employer must make reasonable efforts to assess employee leave requests on an individual basis.
Ultimately, the legal standard here is one of "reasonable accommodation." This means that the employer may need to provide unpaid leave for a disabled employee even if the company does not customarily offer leave as an employee benefit. On the other hand, the ADA typically does not require an employer to provide paid leave to a disabled employee if that is not a regular benefit available to all employees.
Above all, Florida employers should periodically review their employee handbooks and related procedures to ensure they are up-to-date with the current state of the law. If you need additional advice or guidance in this area, consult with an experienced Florida employment law attorney.