Miami, FL Grocery Store Sued For Pregnancy Discrimination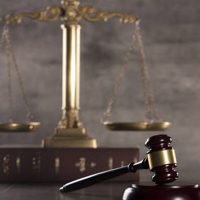 On September 23rd, 2021, the Equal Employment Opportunity Commission (EEOC) announced the filing of a pregnancy discrimination lawsuit against Presidente Supermarket No. 31, Inc., the Miami location of a regional grocery store chain. The federal agency contends that the employer fired a worker simply because she was pregnant—a violation of the Pregnancy Discrimination Act. In this article, you will find a more detailed account of the allegations raised by the EEOC.
Allegations: Florida Supermarket Location Wrongfully Terminated Pregnant Worker
According to a lawsuit filed by the EEOC, a Miami location of  Presidente Supermarket fired a female employee after learning that she was pregnant. The lawsuit contends that a manager at the firm terminated the worker shortly after learning of her pregnancy status. In addition, the manager in question allegedly told other employees that the plaintiff (pregnant worker) could not return to the workplace as long as she was still pregnant. After failing to reach any settlement through pre-lawsuit negotiations, the EEOC filed a claim in the United States District Court for the Southern District of Florida. The agency is seeking all appropriate remedies, including:
A finding of pregnancy discrimination;
Full back pay for the affected employee;
Additional compensatory damages for the employee; and
Punitive damages to punish the bad actions of the employer.
Many Workers are Protected By the Federal Pregnancy Discrimination Act
Passed into law in 1978, the Pregnancy Discrimination Act is a federal law that protects many workers in Florida and throughout the country against discriminatory workplace practices based on pregnancy status. Notably, the law applies to all employers with 15 or more total workers, including part-time staff members. Here are two key things to know about the Pregnancy Discrimination Act:
Protection Against Outright Discrimination: Employers covered by the act cannot treat pregnant employees any less favorably than other workers. If an employer takes an adverse action against an employee—failure to hire, denial of promotion, assignment to less desirable work duties, termination, etc.—simply because of that worker's pregnancy status, the employer may be liable under federal law. If you have any specific questions about pregnancy discrimination in Florida, an experienced employment attorney can help.

Potential for Temporary Disability Protections: Beyond protecting pregnant workers against discrimination by an employer, federal law also requires employers to provide reasonable accommodations to these workers. In effect, the Pregnancy Discrimination Act treats pregnancy status as a "temporary disability" for the purposes of the law. Employers must work in good faith with pregnant workers to adjust the workplace to help them. Denying a reasonable accommodation to a pregnant employee could, by itself, be an unlawful form of pregnancy discrimination.
Get Help From a Pregnancy Discrimination Lawyer in Florida
Pregnancy discrimination in the workplace is unacceptable. As a pregnant employee, you should be judged on your individual merits—not general stereotypes about what pregnant employees can and cannot do. If you were treated less favorably than similarly situated co-workers/job applicants because you are pregnant, an experienced Florida employment discrimination lawyer can help.