Preventing Sexual Harassment in the Workplace: Tips for Employers, Business Owners, and Managers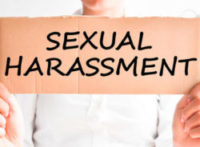 Now more than ever, if you run a workplace in Florida, it is important to take steps to prevent sexual harassment. Indeed, employers are responsible for providing their employees with a work environment that does not discriminate and is free of harassment. An employer's allegation that they were not aware of the harassment may not be an excuse – especially if the employer did not take steps to prevent the harassment from happening in the first place.
As such, employers, business owners, and managers need to put policies in place to prevent harassment from happening all together and to handle it properly when allegations do arise. In addition to the goal of providing a healthy work environment, employers should also know that there are situations in which they may be liable for harassment if they do not take preventive measures.
What are some tips for employers, business owners, and managers to prevent sexual harassment in the Florida workplace? We have provide tips for you below.
Create a Sexual Harassment Policy
Most importantly, employers should consider implementing an anti-harassment policy. It should make clear that sexual harassment will not be tolerated in the workplace and that employees who come forward will have their complaints taken seriously and investigated in a timely manner. The employer should also emphasize to employees (and managers) a zero retaliation policy – and honestly implement that. Many times, employees are weary of coming forward with allegations of sexual harassment (or harassment in general) for fear of termination or other retribution. Retaliation is illegal under the law and employers should make sure that all employees are aware that the employer will not retaliate against an employee who brings forth a complaint in good faith – and also make sure that managers are specifically trained to not take retaliatory action against employees bringing those complaints.
The policy should provide clear language about prohibitions against sexual harassment. In Florida, sexual harassment is considered a form of sex discrimination and is unlawful under both Title VII of the Civil Rights Act of 1964 as well as under Section 760.10 of the Florida Statutes. Importantly, employers should consider having an experienced employment lawyer review (or write) their policies, as well as provide training to employees (and managers) regarding the policies, to ensure understanding.
Require Employees to Undergo Sexual Harassment Training
All employees, but in particular supervisors and managers, should undergo sexual harassment training. Any training session should define sexual harassment in the workplace and outline the responsibilities of supervisors when it comes to handling sexual harassment complaints. Supervisors, managers, and other persons in charge of workplaces need to take steps to initiate an investigation, as well as to prevent additional harm to the complainant. Just because a manager does not elevate the complaint to Human Resources or upper management may not absolve an employer's liability for sexual harassment. Therefore, managers (and all employees) should be aware – and the employer should implement – policies regarding steps to follow to bring forth a complaint, which are clear and followed.
While sexual harassment trainings can take many forms, interactive trainings—in which an individual engages in dialogue with employees—often are more effective than simply having employees watch a video or complete an online training in which there is no dialogue or interaction. Engaging in more in depth training tends to provide employees with a greater understanding of workplace policies and responsibilities concerning sexual harassment. An experienced employment attorney or Human Resources professional are both great resources for providing this training.
Strive for a Workplace Culture in Which Speaking Out Against Sexual Harassment is the Best Option
Ultimately, cultural changes at work are extremely important for preventing harassment, and that there is a need for workplaces not only to encourage victims to come forward when they experience sexual harassment, but for those who witness it to come forward as well.
If you have additional questions about preventing sexual harassment at your workplace, sexual harassment training, or sexual harassment policies, you should discuss those questions with an experienced Florida sexual harassment or Florida employment attorney. At Scott Law Team, our firm also provides third party neutral workplace investigations across the country. For more information, please contact the firm at 561-653-0008.