Tips for Conducting a Workplace Investigation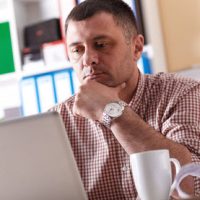 If you are an employer who recently received a complaint from an employee concerning employment discrimination or sexual harassment in the workplace, it is important to know how to conduct a lawful and effective workplace investigation. In order to prevent lawsuits and to protect against vicarious liability claims, Florida employers need to consider the following tips for conducting a workplace investigation.
Be Prepared in the Event of an Investigation
Even before an employer receives an employee complaint regarding harassment or discrimination, it is important to be prepared in the event that there is a need for an investigation. You can be prepared by having a policy in place regarding both employee policies on discrimination, a complaint mechanism, and a policy in place regarding how workplace investigations will be conducted. By having these policies in place in advance, you can be better prepared to move forward with a prompt and effective investigation.
Ensure that the Complainant is Not at Risk of Additional Injury
When an employer receives a complaint, the employer should take steps to ensure that the complainant is not at risk of suffering additional injury as a result of discrimination or sexual harassment once the claim has been filed, such as prohibition on retaliation for the complaint. The employer may also consider temporary steps to be taken to ensure that the employee is protected during the duration of the investigation, such as a transfer, or options to work from home during the investigation. Some employers may consider putting the accused on paid administrative leave during the duration of the investigation.
Choose an Effective Investigator
Generally speaking, it is always a good idea to hire a neutral, third-party investigator to run the investigation. While an in-house investigator may be effective, depending on the scale and seriousness of the complaint, an employer may want to work with someone outside the business to ensure that biases do not enter the investigation process and that the parties are treated fairly throughout (no bias).
Regardless of whether you work with an in-house investigator or hire a third-party investigator, you should take steps to ensure that there are no conflicts of interest.
Run the Investigation Promptly But Effectively
Many employers know that they need to move rapidly when they receive a complaint. While it is important to be prompt throughout the investigation process, it is also important that details of the investigation are handled with care. You do not want to end up in a situation where an important witness testimony or other piece of evidence was overlooked simply because you are trying to move through the investigation process quickly. Being prompt is important, but being thorough and effective are also important goals.
Document Each Step of the Investigation
The investigator should be sure to document all aspects of the investigation, from interviews with witnesses, for example, to any other kinds of evidence. The investigator should also keep careful notes concerning each step of the investigation process, and should be particularly careful to avoid language that suggests any sort of bias. For example, having investigation reports in which the respondent is described as the alleged harasser could result in a lawsuit from the respondent. It is essential that investigators use neutral words and phrases, such as complainant and respondent, or "conduct" instead of "harassment."
If you have questions about conducting an effective workplace investigation, you should discuss your concerns with a Florida employment law attorney and/or third party neutral workplace investigator.