What is a Charge of Discrimination?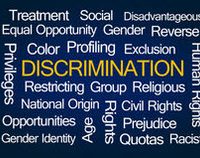 If you have been the subject of employment discrimination or retaliation in Florida, you may be considering what steps you need to take to protect your rights under the law.
Under Florida state law as well as federal law, there are important prerequisites an employee must take to preserve their abilities to bring a lawsuit later on. Simply put, if you do not follow these prerequisites within the deadlines imposed by the law you will not likely be able to bring a claim for discrimination, harassment, or retaliation due to your workplace issues.
Therefore, it is important to understand what is a charge of discrimination and when it needs to be filed to move forward with your claims.
The U.S. Equal Employment Opportunity Commission (EEOC) has a process for filing a discrimination allegation for federal claims and the Florida Commission on Human Relations (FCHR) has a process for state claims. Luckily, because of a workshare agreement between the state of Florida and the federal government, you can typically file one complaint with either agency and that will be considered to be dually filed. However – take note – because if you wait to file your charge more than 300 days after the first action of discrimination, harassment, or retaliation, you may lose out on your abilities to bring those claims. Still, if the acts are within the 300-365 day window, you should consider filing your complaint, but with the FCHR, which accepts charges for actions occurring within the past 365 days.
Either way, we recommend notarizing your charge when filing it, as there are sometime requirements that a charge must be notarized in order to comply with statutes.
In short, we highly recommend if you have questions about the timeliness of a charge, what to include, and where to file that you consult with an experienced employment law attorney, as these can be difficult decisions.
Charge of Discrimination
Filing a charge of discrimination is the first step in making clear that you have an employment discrimination allegation to make, including discrimination on the basis of age, national origin, marital status, sexual orientation/gender nonconformity, gender/sex, religion, disability/handicap, race, pregnancy, and color. Both the EEOC and FCHR require you to file a charge before you can initiate a lawsuit. There are strict timing requirements that need to be followed.
Equal Employment Opportunities Commission (EEOC)(Federal)
The EEOC charge of employment discrimination is usually filed at the EEOC office that is either nearest to where you currently live or at one of the EEOC's field offices (there are 53 of them). This office does not need to be the one to investigate—that will likely happen through the EEOC office that is closest to where the alleged act of discrimination occurred. The EEOC has an online system which allows you to file a charge or schedule an appointment.
You should know that you can also file a charge of discrimination if the discriminatory behavior occurs while you are working for an American company outside the U.S. In such a case, you will need to file your charge through the EEOC field office that is closest to the corporate headquarters of the employer.
If you're an employee in Florida, you can file your charge with the EEOC within 300 days of the discriminatory/harassing/retaliatory action.
Florida Commission on Human Relations (FCHR)(State Complaint)
If the discriminatory/harassing/retaliatory action took place between 300-365 days before, you may consider filing your charge with the FCHR, which allows for a longer time to file your claims.
The FCHR is Florida's state agency which handles matters of employment discrimination, harassment, and retaliation on the basis of race, color, religion, sex, pregnancy, national origin, age, disability or marital status. Sexual orientation may also be covered and/or gender nonconformity. The FCHR also handles matters regarding public accommodations and housing discrimination.
The FCHR has a questionnaire on their website to be completed in order to initiate the process. We recommend you notarize your questionnaire, especially if you are nearing the deadline for filing your charge.
Conclusion
If you have questions about whether you should file a charge of discrimination, what should be included, or how to file, you should discuss your case with an experienced Florida discrimination lawyer.
Resources:
eeoc.gov/employees/howtofile.cfm
fchr.state.fl.us/fchr/complaints__1/employment/who_can_file