What is the Difference Between Filing My Lawsuit in Florida State Court Versus Federal Court for Employment Law Cases?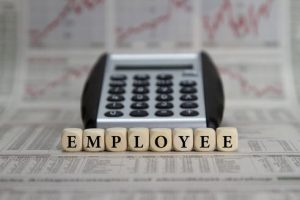 If you have an employment law case, you might be wondering whether you should file your claim in Florida state court or in federal court. What is the difference? And how will the decision to file in state or federal court potentially impact the outcome of your case?
Understanding the Difference Between State and Federal Claims
What is the difference between a federal and a state claim? Federal courts have jurisdiction over disputes that involve the U.S. Constitution or federal laws that have been passed by Congress. Federal courts cannot hear claims that arise under state law unless there are specific circumstances. Differently, Florida state courts tend to "have broad jurisdiction" and can hear all claims arising from state laws, such as the Florida Civil Rights Act or the Constitution of the State of Florida, but state courts can also hear a number of cases that arise under federal law.
When it comes to employment law cases that arise under federal law, these claims almost always can be heard in either federal or state court. Indeed, under Yellow Freight System, Inc. v. Donnelly (1990), state courts can hear claims that arise under the Fair Labor Standards Act (FLSA), the Equal Pay Act, the Age Discrimination in Employment Act, Title VII claims, and other employment law-related cases.
What are some of the circumstances that can arise that lead to a claim that arises under state law being heard in a federal court? Generally speaking, state claims can only be heard in federal court when there is a "controversy between diverse parties." What does this mean? In short, the parties have to reside in different states, or the business involved in the lawsuit must be based in a different state. In addition, the amount in controversy—the amount of damages at issue in the case—must be in an amount greater than $75,000. In other situations, a plaintiff also may be able to have a state claim heard in federal court if it is brought in conjunction with a federal claim. For instance, a case concerning minimum wage that arises under both the Florida Constitution and the FLSA may result in a federal court hearing your case.
Determining Where to File Your Federal Claim
Where should you file your claim if you have a choice between state and federal court? Generally speaking, plaintiffs tend to fare better in state courts. While it is impossible to accurately say whether a case will do better in state or federal court, we can look at the statistics. When it comes to labor law cases, federal courts tend to hear fewer claims than do state courts. In appeals settings, only 1.4 percent of the 11th Circuit's caseload involves labor law claims. Given that so few of these cases are heard in federal appeals courts, the article suggests that plaintiffs may have a better likelihood of prevailing in state court.
Damages in State and Federal Cases
What kinds of damages can you expect in state versus federal court? To file your case in state court, the amount in controversy must be below $75,000. As we mentioned above, to file in federal court, the amount in controversy must be above $75,000. If you have questions about the amount of damages you are seeking and how it might impact where you file your lawsuit, you should consult a Florida labor lawyer as soon as possible.
Do you have questions about filing a state or federal employment law claim? An experienced labor law lawyer in Florida can assist you. Contact Scott Law Team today to get started on your case.
Resource:
scholar.google.com/scholar_case?case=13898990665807473630&q=Yellow+Freight+Sys.,+Inc.+v.+Donnelly&hl=en&as_sdt=400003