And You Thought Coming Up with the Business Idea Was Hard: Employment Tips for Start Up Companies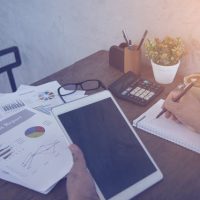 Move over California, Texas, and New York, according to a recent studies, South Florida is actually the nation's hottest place for new business startups. At least that's the findings of the most recent report from the Kauffman Foundation, which studies entrepreneurship trends across the country. Last year, reported the Miami Herald, the Miami-Fort Lauderdale metropolitan area reached the No. 1 ranking on Kauffman's Index of Startup Activity, beating out the previous champion, Austin, Texas.
Perhaps you are looking to join the startup trend and get your own business up-and-running here in Florida? Before you open your doors, however, there are several legal issues you will need to address. Here is a brief rundown of just some of the potential pitfalls your new venture may face.
Are You Subject to Work Restrictions, Such as a Non-Compete Agreement?
Commonly, most startup founders already work in their chosen industry, as an employee for someone else. If you are planning to leave your current employer for your own business, you need to carefully review your existing employment contract (assuming you have one). Many employers include non-compete provisions that may prevent you from starting a competing business in the same area for a period of time. Depending on which state applies to your Agreement (typically found in a "Choice of Law" provision), these restrictions may be enforceable.
For instance, states like Florida provide that non-compete agreements are enforceable, to an extent. For starters, the Agreement must be in writing and signed by you.  To have a restriction, the employer must show that the restriction serves a "legitimate business interest" of your current employer and be reasonable in time and geographic scope. For example, if your employer is based in Miami, a non-compete forbidding you from opening a competing business in the Miami-Fort Lauderdale area could be reasonable, but if your territory is only Miami Dade, and you want to open to work in Tampa, but your agreement forbids you to work anywhere in Florida, it may be an unreasonable provision. For questions about whether a non-compete is enforceable, you should consult with an experienced employment lawyer.
Does Your Current Employer Own Your Ideas?
Aside from whether or not you are allowed to compete against your current or former employer, you also need to make sure any intellectual property necessary to run your startup actually belongs to you. Let's say you developed a software program while working for your former company for their use. You may have a problem if you intend to take that program with you to your startup, especially if you were subject to a  "work-for-hire" agreement. The copyright may belongs to the employer, not you. Even if you did not officially develop the program as part of your regular job, if you used company resources in any way, the employer may have an argument that they have legal ownership of your work product. Again, if you have questions about whether you or your employer "owns" ideas or developments, you should consult with an experienced employment lawyer.
Can I Solicit My Former Co-Workers or Clients?
Perhaps you also have a non-solicit provision in your Employment Agreement. If so,  such a clause means you agree not to try and take your clients with you if you go off on your own. Such non-solicitation provisions may also apply to other employees. In other words, if one of your former co-workers shows up at your new startup and asks for a job, your prior employment contract may prevent you from hiring them. In states like Florida, these types of provisions may also be enforceable.
Conclusion
This is simply a broad overview of the types of legal issues and considerations for Florida startup owners. More specific answers will depend on the unique facts of your situation. If you have additional questions or concerns, you should speak with an experienced Florida employment law attorney to understand your rights and obligations.