The ABCs of Federal Employee Complaints: Understanding Distinctions Amongst the OSC, MSPB, and EEO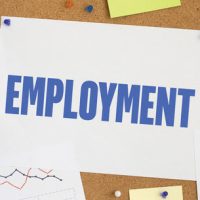 Are you a federal employee with an employment issue? As an employee with a claim against the federal government for a workplace issue, you may be asserting claims concerning employment discrimination, a whistleblower situation, or a claim related to a personnel action in which you will need to appeal to the Merit Systems Protection Board (MSPB). Trying to decide how and where to file your employment complaint is complicated, and it depends upon many different factors, including but not limited to answers to the following questions:
What was the particular personnel action that occurred? For instance, do you have a complaint regarding a demotion or termination (or a proposed demotion or termination)?

Do you have a complaint concerning equal pay? Are you under investigation for misconduct which other employees of a different protected category (race, religion, national origin, gender, etc) were not reprimanded? Did your employer refuse to accommodate your disability?

How long ago did the issue occur?

What remedies are you seeking for the personnel action?
Depending upon how you answer these questions, along with others that your Florida labor lawyer can discuss with you, you may taking one of the following actions:
Issuing a reply to a proposed adverse action by your employer;
Filing a discrimination claim with the EEO;
Filing a claim related to a whistleblower statute;
Appealing to the MSPB; and/or
Administrative grievance.
What is the difference? And how do you know what course of action to take? Typically, the options available to an employee depend
Understanding the MSPB and Its Role
The MSPB is in existence to ensure that, when the government takes adverse actions against employees, that those employees are protected from unfair or arbitrary treatment. As such, the MSPB is an independent, quasi-judiciary agency in the Executive branch of the Federal Government that serves as the guardian of Federal merit systems. It does not, however, hear appeals related to all adverse actions taken against federal employees. The Civil Service Reform Act of 1978 (CSRA) only authorizes the MSPB to hear certain appeals, including but not limited to actions already heard by the Civil Service Commission or those arising from causes of action under the CSRA. Examples of types of appeals the MSPB hears include but are not limited to the following:
Removals or suspensions of more than 14 days;
Reductions in an employee's pay or grade; and
Furloughs of 30 days or less.
The MSPB clarifies that they do not hear the following:
Hear and decide discrimination complaints except when allegations of discrimination are raised in appeals from agency personnel actions brought before Board. That responsibility belongs to the Equal Employment Opportunity Commission (EEOC).

Negotiate and resolve disputes, unfair labor practice complaints, and exceptions to arbitration awards. That responsibility belongs to the Federal Labor Relations Authority (FLRA).

Provide advice on employment, examinations, staffing, retirement and benefits. That responsibility belongs to the Office of Personnel Management (OPM).

Investigate allegations of activities prohibited by civil service laws, rules or regulations. That responsibility belongs to the Office of Special Counsel (OSC).

Hear or decide claims of whistleblowing reprisal filed by employees of, or applicants for employment with, the Federal Bureau of Investigation (FBI). That responsibility belongs to the U.S. Department of Justice, Office of Lawyer Recruitment and Management (OARM).

Have jurisdiction over non-Federal appeals from private industry, local, city, county or state employees.
The MSPB requires that a claim is filed within 30 days from the effective date of the action.
What is the Office of Special Counsel (OSC)?
Alternatively, if you are a whistleblower, it is more likely you'll consider filing a claim with the Office of Special Counsel (OSC). The OSC is an "independent federal investigative and prosecutorial agency." Its authority comes from four different federal statutes:
Civil Service Reform Act (CSRA);
Whistleblower Protection Act;
Hatch Act; and
Uniformed Services Employment & Reemployment Rights Act (USERRA).
The OSC is tasked with safeguarding the "merit system by protecting federal employees and applicants from prohibited personnel practices, especially reprisal for whistleblowing." The OSC also hears matter relating to complaints about Prohibited Personnel Practices (PPPs). As clarified by the OSC, PPPs are "employment-related activities that are banne​​d in the federal workforce because they violate the merit system through some form of employment discrimination, retaliation, improper hiring practices, or failure to adhere to laws, rules, or regulations that directly concern the merit system principles." For a full list of actions constitute a PPP, check out the OSC website.
When would an employee file a discrimination complaint with the OSC instead of going through the MSPB? There are a number of situations that may be applicable. In general, for a discrimination claim, the answer may depend upon how much time has passed since the incident and how many statutory violations occurred.  The OSC provides information about how to file a complaint here.
What sort of remedies can you receive if you are successful with an OSC claim? The OSC has the abilities to issue corrective action (like action that fixes what happened), disciplinary action (such as a penalty to the federal official(s) who committed the PPP​), or both. You may also have the option to participate in the Alternative Dispute Resolution Process to mediate your case.
Discrimination Complaints and the EEO Office
Lastly, if you are suffering from discrimination or retaliation because of a protected trait (race, color, religion, sex (including gender identity, sexual orientation, and pregnancy), national origin, age (40 or older), disability or genetic information), you may consider filing a claim with the EEO Office.
. Like most federal complaints, EEO complaints are subject to a strict statute of limitations – you must initiate a claim within 45 days from the date of the incident, adverse action, or when you reasonably knew about the adverse action. The EEO provides information about how to file a complaint. If your claim is not resolved through the informal process, you may have the option to proceed with a formal complaint. Information about what to expect from the complaint process can be found here.
But not all discrimination complaints will take this route. Depending on the specific facts of the case, and it is important to discuss your situation with a Florida employment law lawyer as soon as possible. Similarly, some of these options are exclusive, meaning that you cannot file a claim for the same incident or arising under the same facts in multiple arenas.
Contact a Florida Employment Law Lawyer
Do you have questions about federal employment complaints and adverse actions against employees? An experienced employment law lawyer in Florida can help. Contact Scott Law Team today.
Resources:
americanbar.org/content/dam/aba/administrative/labor_law/meetings/2011/ac2011/079.authcheckdam.pdf
mspb.gov/ppp/nov11.htm
eeoc.gov/federal/fed_employees/counselor.cfm
osc.gov/Pages/about.aspx