Responding to Complaints of Sexual Harassment in the Workplace: Tips for Employers, Business Owners, and Managers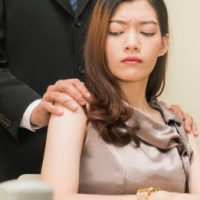 There is no doubt about it. Sexual harassment claims are on the rise. The EEOC reports that it receives more than 27,000 complaints of sexual harassment in the workplace each year. And with the recent allegations against many prominent figures in the media, these types of claims do not show signs of slowing down anytime soon.  So, how should employers respond to complaints of sexual harassment in the workplace? As a firm offering national third party workplace investigation services, we provide our tips for best practices.
Ultimately, the following provides steps that all employers, business owners, and managers should follow after receiving a sexual harassment or sex discrimination complaint.
Respond to the Complaint in a Prompt and Timely Manner
If you receive any kind of complaint regarding sexual harassment from an employee, it is important to take it seriously and to respond in a prompt and timely manner. Even if you have a workplace policy that states complaints must be in writing, do not avoid responding to an employee complaint simply because it was made verbally. You should tell the employee that her complaint will be taken seriously, that it will be handled with respect, and that the employer will take steps to investigate the complaint in an effective manner.
Seek Legal Advice for Handling the Complaint
When you need to begin the process of handling a sexual harassment complaint and initiating an investigation, it is important to discuss your concerns with a lawyer to learn more about mitigating risks.
Notify Co-Owners of the Business
Whether your business is a partnership, corporation, or another structure, it is important to notify other owners and stakeholders about the sexual harassment complaint, especially if the company needs to put its insurance carrier on notice of the claim. However, if the allegations involve co-owners of the business, the company may need to craft a plan to put those individuals on notice while protecting the complainant from the potential for retaliation.
Launch an Appropriate Investigation Into the Complaint
Part of responding appropriately and effectively to a sexual harassment complaint involves launching an investigation in a timely manner. When launching an investigation into the complaint, it is important to consider how a third-party investigator (over an in-house investigator) may be able to circumvent perceptions biases and conflicts in the investigation.
Prevent Complainant from Experiencing Further Harm
If the respondent is an employee, then it is important to take rapid steps to ensure that the complainant will not be at risk of experiencing further harm as a result of subsequent interactions with the respondent. In other words, the complainant should not have to be concerned about his or her well-being. During the investigation, the respondent can be placed on paid or unpaid leave, and other employees should be informed about prohibitions against retaliation.
If you have additional questions or concerns about responding to sexual harassment complaints in the workplace, you should discuss your concerns with a Third Party Workplace Investigation Firm.